Cottage Domek Górski Czarna Góra is a part of Hotel Górski Czarna Góra
We offer 2 cottages:
1. Cottage,  for 9 people, which consists of 2 apartaments: 5-bed apartament on 2nd floor and 4- bed apartament on 1st floor. There is also separate livingroom with kitchen dawnstairs.
Cottage is only 20 meters away from Hotel Górski Czarna Góra, so you can use all hotel facilities, for ex. swimming pool and free parking.WiFi is also free in main hotel builing.
2.Cottage for 4-5 people. There are 2 single beds and 1 double bed upstairs, Downstairs there is a living room with kitchen and toilet. 5 th person  sleeps dawnstairs on the sofa.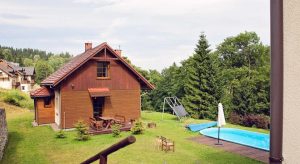 Cottage for 9 people and swimming pool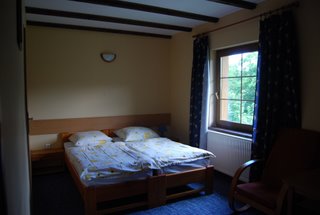 2-Bedroom on 1st floor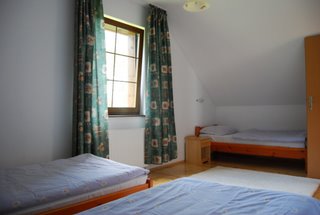 3-Bedroom on 2nd floor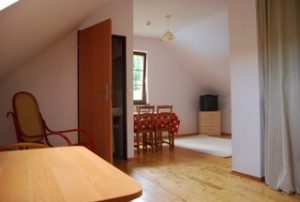 Living room on 2nd floor with 2 beds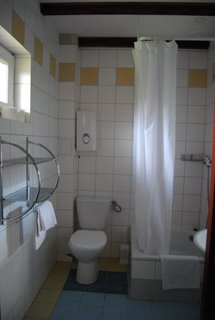 Bathrooms (2)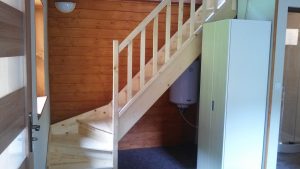 Info and bookings 0048 605101578